Break The Rules!
by John Mullins
Drawing on two decades of research into what makes entrepreneurs entrepreneurs, and how they differ from the rest of us, Break the Rules! builds a compelling argument that successful entrepreneurs exhibit six mindsets that allow them to challenge assumptions, overcome obstacles, and mitigate risk to take advantage of opportunities that present themselves along the entrepreneurial path.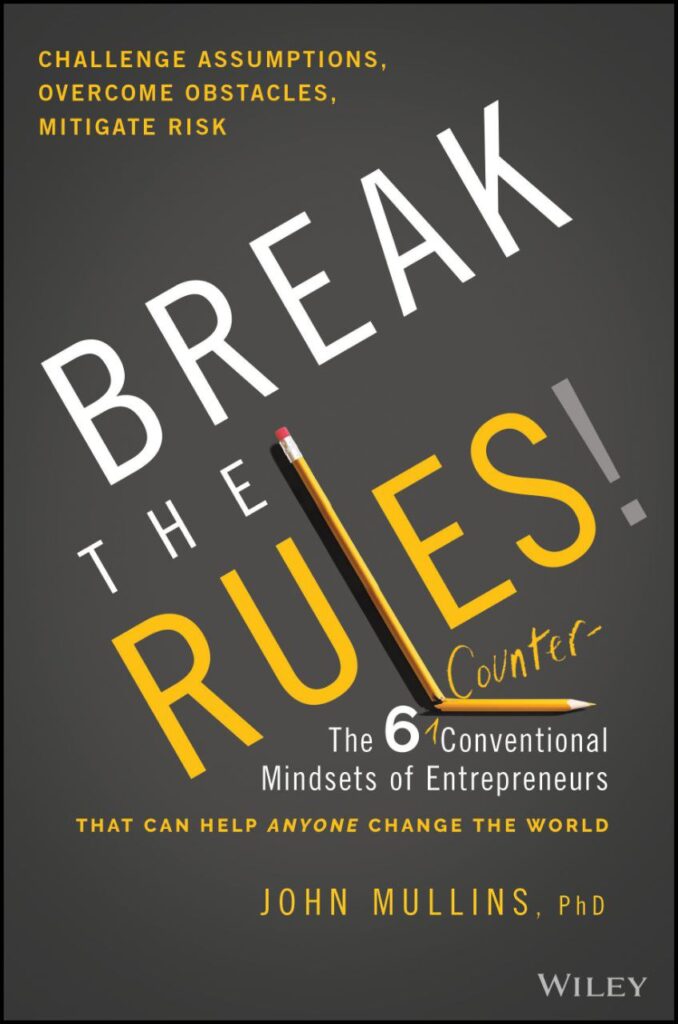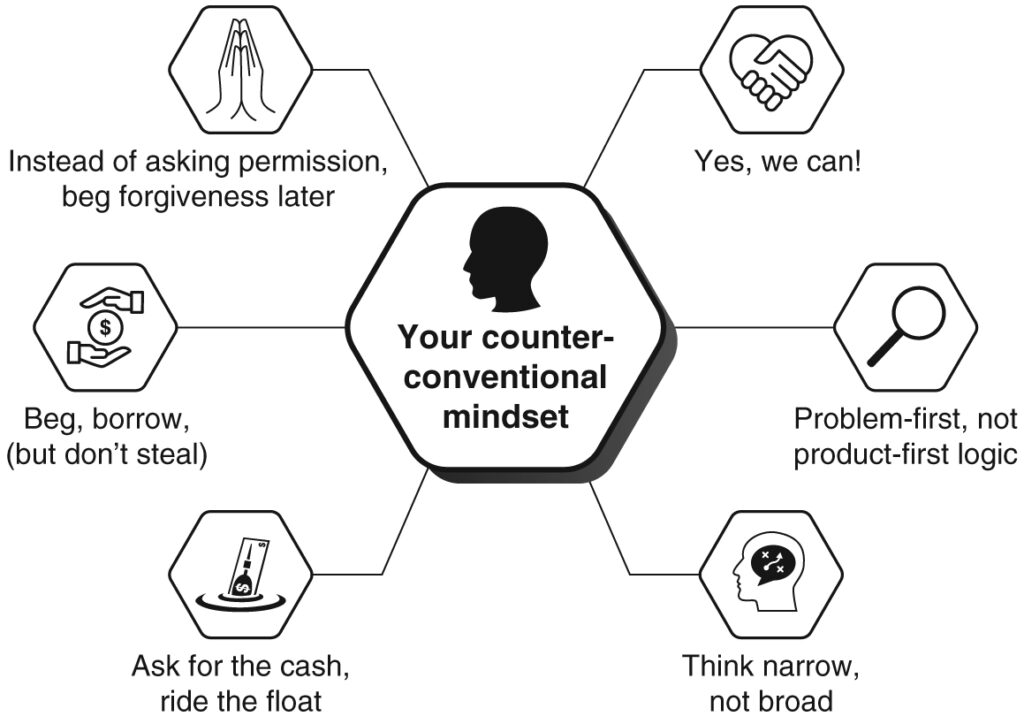 Who should read this book?
If you are someone who wants to start or grow your own entrepreneurial venture or work in a fast-growing company, one that's going to make the world just a bit better in one way or another, this book is for you.
Who is it for?
Aspiring entrepreneurs of any age and any level of business experience who are considering setting forth on an entrepreneurial journey into what is always the unknown. I don't have to tell you that you'll face long odds. This book will help you confront them.
Those already walking the entrepreneurial path with dreams of scaling up. The sad reality is that most start-ups remain small forever. They simply don't scale, for one reason or another. This book's insights will help you be among those whose businesses do.
Anyone else in business, anywhere, who wants to make their part of the business—or all of it, if you're its leader—more "entrepreneurial." And, in so doing, change the world, or at least your small part of it.
Chapter download
Click on the link below and download the first chapter of Break the Rules!
Other books by John Mullins
What do thought leaders say about Break The Rules?
I've often said that you can't teach a person to be an entrepreneur, but John Mullins' book comes as close as you'll get to doing just that by uncovering the mindsets that lead to entrepreneurial actions.
By focusing on these mindsets, Mullins suggests ways to bring out the entrepreneur in many of us."
Rob Johnson
Visiting Professor, IESE Business SchoolAuthor Name
Stunning! The mindset guide for entrepreneurs that want to stand out from the rest of business leaders and make a difference in their team culture. A must-read!"
Daniel Marcos
Co-founder and CEO, Growth Institute
While there is lots of talk about how entrepreneurs act differently, the book shows how it all starts from thinking differently! The book shows how to think – and act – like an entrepreneur.
Henning Piezunka
PhD, Associate Professor, INSEAD
Let's Connect!
Click below to get in contact and find other ways to see more from John Mullins